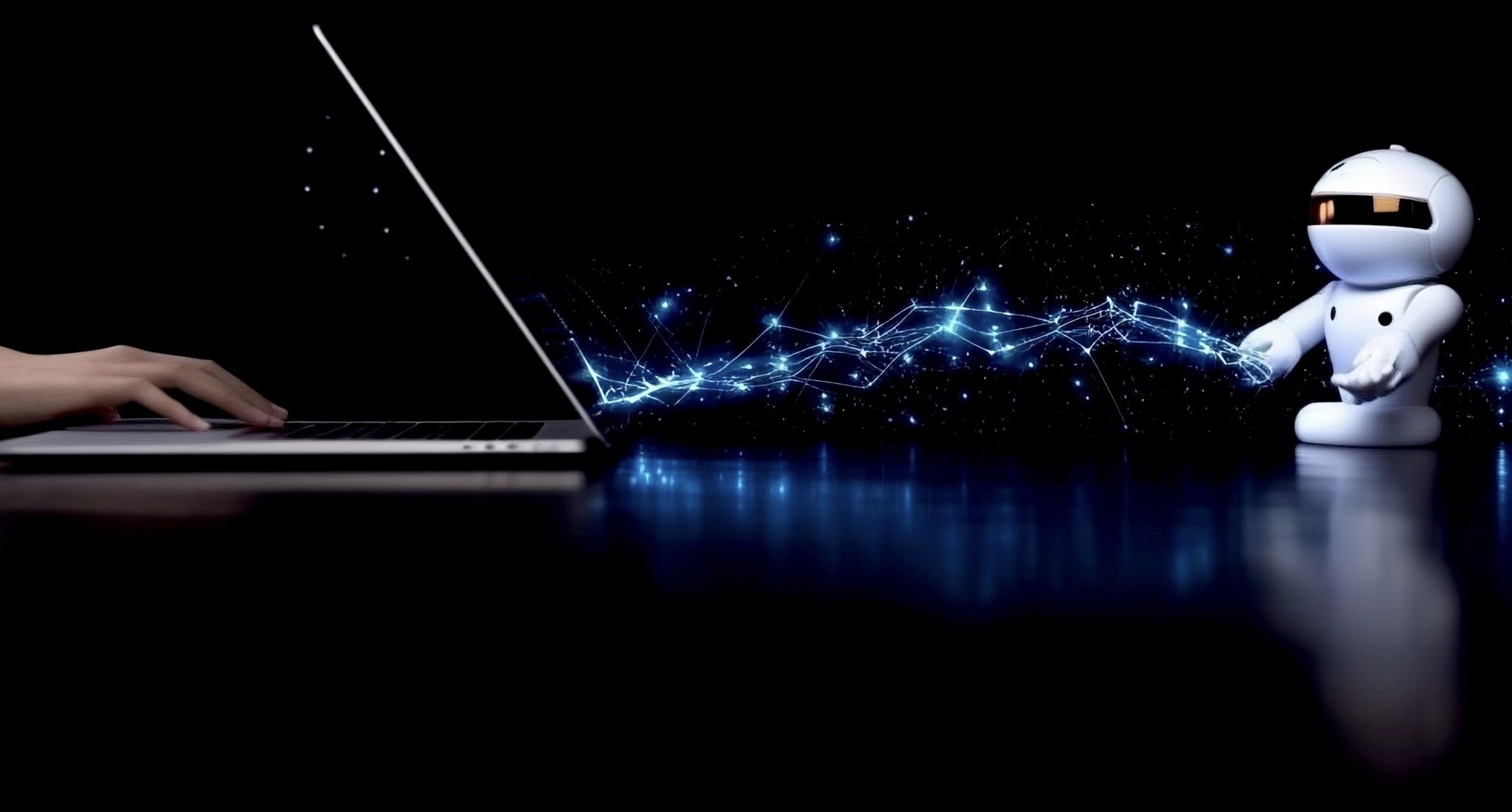 Coming This Winter
Neurorobotics
Studio
Create Brains for Robots™
Infinite possibility
Seamlessly simple: your vision, their motion
For Aspiring Minds: Dive into the world of robotics with our innovative software platform, designed for thinkers and creators of all ages. From the curious kindergartener exploring the foundations of logic to the college student mastering intricate reactions, our platform bridges the gap between imagination and creation. Harness the core principles of neuroscience to breathe life into robots and embark on a captivating journey of discovery.
For Advanced Explorers: Push the boundaries of what's possible in the realm of cognitive neuroscience with our state-of-the-art platform. Ideal for experts and researchers, this tool provides a unique opportunity to test hypotheses, conduct experiments, and draw meaningful conclusions. Join our thriving community to share, collaborate, and redefine the future of robotic intelligence.
Robotics
No-code controller design
Education
STEM for all ages
Research
Testbed for systems neuroscience
Gaming
Self-guided avatars
Evolutionary AGI
Unlike anything you've seen before
The technology behind Neurorobotics Studio is our novel open source platform FEAGI (Framework for Evolutionary Artificial General Intelligence), a digital neural network inspired by the human brain.
With the efficiency of event-based processing, the unmatched power of cloud computing, the deep insights of neuroscience, and the vast diversity of robotics at your fingertips, our platform equips you to shape the future. Craft sophisticated artificial brains for both physical and simulated robots, and share your vision with a like-minded community. Here, you don't just participate; you lead, innovate, and inspire. Your potential is boundless, and we're here to amplify it.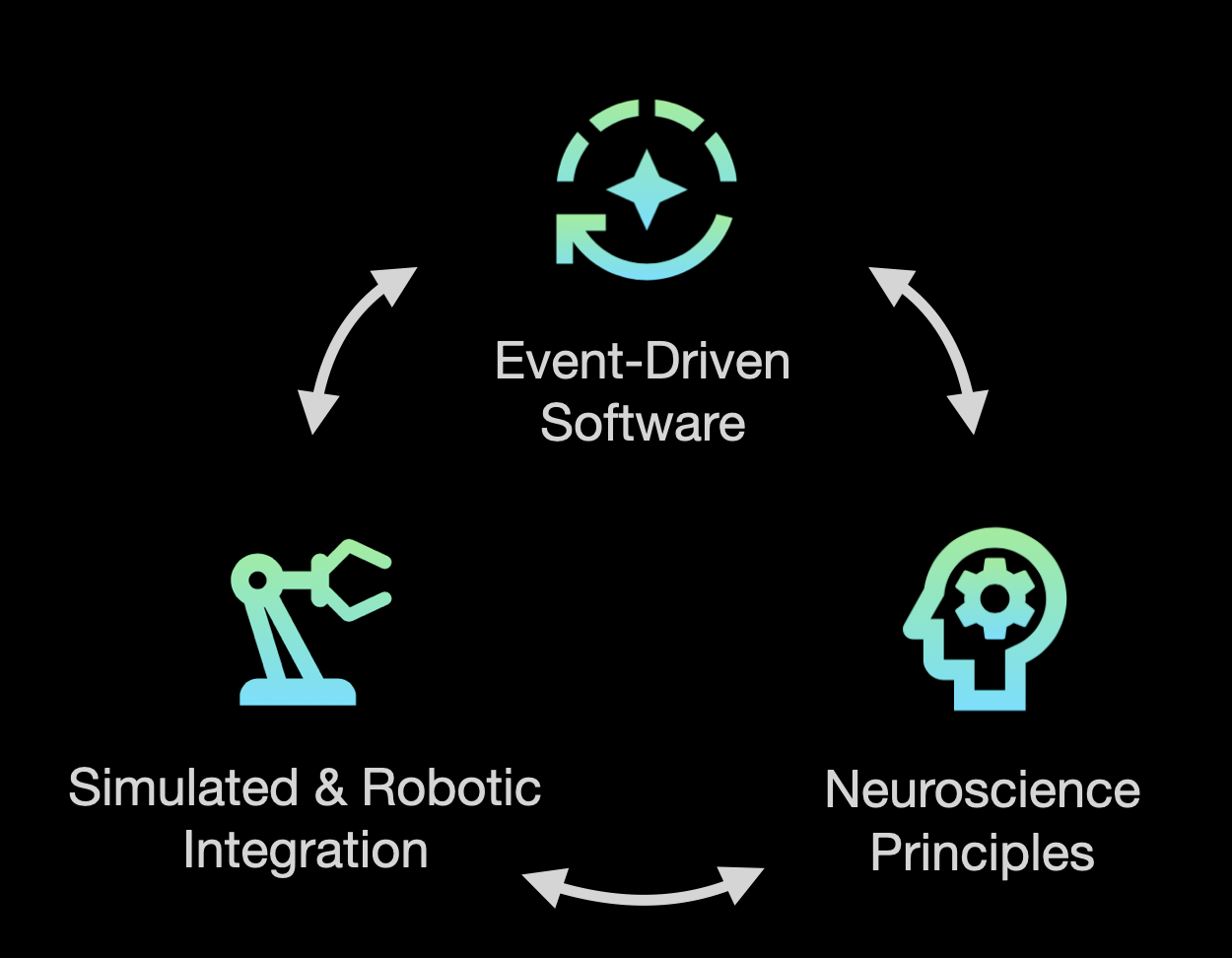 +
Neuroscientific principles
+
Virtual & robotic integration
Lifecycle of a FEAGI Brain
Beginning with an artificial genome, brain features that are encoded as genes go through a set of developmental processes to form an immature artificial brain. Stimuli received from the environment shapes and reshapes the brain, enabling it to adapt to the environment and helps it to mature.
Post brain inception, users can perform experiments using an interactive user interface. Neuronal activities can be monitored across various regions of the brain. One can even stimulate neurons in real-time. New brain structures can be added and properties can be modified while brain is active.
The artificial brain can be interfaced with physical or simulated robots, empowering users to build an artificial brain and transfer its functionality from one embodiment to another.
Genomes can be shared with the community, forming a human-driven natural selection process with incredible potential.
Flexible embodiments
Pick a robot, any robot!
Neurorobotics Studio has the capability to adapt to a vast range of embodiments, from robotic arms to virtual cars and games.
Stay in the know
Enter your email and be the first to know when it goes live